BV Land aims to increase profits by 720% in 2021
After restructuring to become a spearhead unit specializing in implementing projects of Bach Viet Group (BV Group), BV Land Company sets up the growth goal to be 3 - digit - percent right in the first year becoming a public company.
On the afternoon of April 27, 2021, in Hanoi, BV Land Joint Stock Company successfully held the Meeting of Shareholders in 2021. At the meeting, many important contents were announced and approved, those that stand out are the impressive business results in 2020 and the breakthrough plan for 2021.
Accordingly, in 2020, BV Land's consolidated revenue reached 96% of the plan, the total consolidated profit after tax was 249% compared to the plan. It can be said that the past year was a difficult business year, not only for the activities of businesses in the field of real estate and services. To achieve this result, right from the beginning of the first quarter of 2020, BV Land's Board of Directors has developed different scenarios to quickly respond to different developments of the pandemic , gradually overcoming difficulties and reach the finish line successfully. For the real estate segment, BV Land has stepped up the settlement of projects, completed the recovery of 100% of the debt of the sold investment-grade real estate products at the Bach Viet Lake Garden new urban area project, the. Areca Garden apartment. For the service trade segment, despite facing difficulties due to the Covid-19 epidemic, sales revenue still reached 112.34%, service provision revenue increased by 124.78% in comparison to 2019.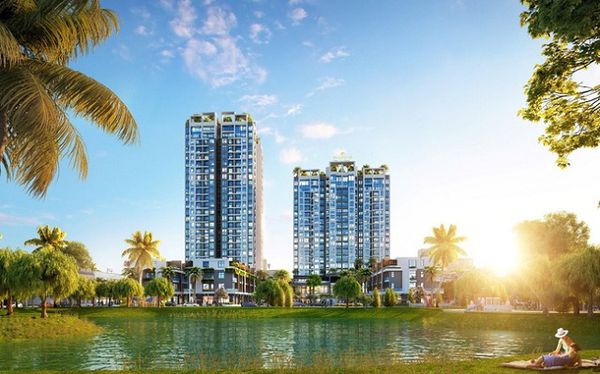 With a solid foundation and methodical business strategy, in 2021, BV Land aims to increase profits by 720%, consolidated revenue to increase by 215% compared to 2020. This is a very high growth rate but at the Union Congress, BV Land's Board of Directors confidently believe that the result will be reached. Accordingly, the Board of Management of BV Land had detailed plans to realize this goal.
For the real estate segment, BV Land is rushing to complete the project of Lac Ngan BV urban area in Viet Tri, Phu Tho so that it can be handed over to customers right away in the fourth quarter of this year. In addition, at Bac Giang, the high – end complex BV Diamond Hill of Bach Viet Group is assigned to BV Land as the project management and development unit, which is also increasing the speed of implementation. BV Diamond Hill is the most high-class real estate project in the center of Bac Giang city with an area of over 25,000m2, a complete combination of real estate, commercial and residential products with 2 apartment towers and 3 shophouse blocks.
Besides real estate, the trade and service as a member unit deployed by Donatraco also achieved many impressive results. By the end of the first quarter of 2021, distribution business revenue reached 24% of the year plan. In the field of office for lease, in addition to buildings with contracts from previous years, two new buildings: BV Building at 197 Ha Huy Giap and 262 Pham Van Thuan, Bien Hoa, Dong Nai have occupancy rates of 97 %.
In 2021, BV Land will continue to improve its management apparatus, accelerate investment procedures, and seek cooperation opportunities to launch two to three more real estate projects. Besides, the company will continue to look for investment projects and develop some new markets such as Vinh Phuc, Bac Ninh, Ninh Binh, Hai Duong, Hung Yen, Dong Nai, Vung Tau... to create project resources for 2022 and the following years.
Also at the Union Congress, BV Land approved the foreign ownership approval method on the Company's charter capital up to 50%, adding additional information about 2 members of the Board of Directors, including 1 independent member. For the remaining time of the term 2018 - 2023. The Board of Directors also reported to the General Meeting of Shareholders the policy of increasing charter capital during the time to implement new projects and seek opportunities for M&A of units with functions and economic advantages. business in line with BV Land's core business.
It is known that BV Land Joint Stock Company,which was established in 2008, is one of the pillars of BV Group. In 2020, BV Land was restructured into a spearhead unit specializing in the development of real estate projects with diverse activities including urban areas, apartments, commercial centers, offices for lease, hotels, etc.
In March 2021, BV Land was accepted by the State Securities Committee to become a public company. Starting from April 26, 2021, 22 million BV Land securities (stock code: BVL) were deposited at the Vietnam Securities Depository Center -VSD. It is expected that this business will officially trade on UPCoM securities in the second quarter of this year.