Bach Viet Lake Garden wins The Dot Property Award 2018
At the Dot Property Vietnam Awards 2018, the prestigious award "Best Luxury Township Development Vietnam" officially went to Bach Viet Lake Garden project from Bach Viet Group Investor.
Representatives of Bach Viet Group received the award "Best Luxury Township Development Vietnam" by DOT Property
On July 26, 2018, at Rex Hotel Saigon, the Dot Property Vietnam Awards 2018 gala was held to honor investors and projects with great achievements and contributions to the real estate industry in the region. 2018. The ceremony was attended by hundreds of guests who were senior leaders; representatives of major real estate investors across the country; reputable research organizations in the market CBRE, Savills; major press agencies such as the world-famous magazine Forbes, VTV3 channel, and so on.
Following the success of previous seasons, this year's Dot Property Vietnam Awards 2018 organized by PropertyGuru Media Group has made a strong comeback with a significant increase in evaluation categories. The award serves as a reliable measurement, which helps to find and honor successful value investors, high-quality real estate projects, and smart designs for houses, commercial areas, or resorts as well as contributing an important part in boosting the Asian real estate standard. This is an annual award held in Asian countries, including China, Cambodia, Myanmar, the Philippines, Thailand, Indonesia, and Vietnam.
Surpassing many big names in the Vietnamese real estate industry and other competing candidates, Bach Viet Lake Garden project, invested by Bach Viet Group, was nominated at the prestigious Property Vietnam Awards 2018 Ceremony in the category of "Best Luxury Township Development Vietnam".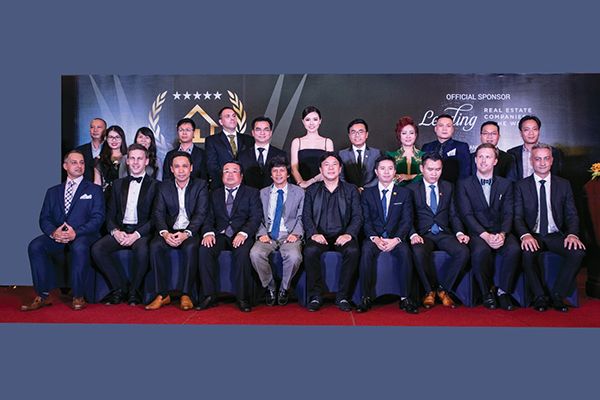 The Dot Property Vietnam Awards 2018 was solemnly held at Rex Hotel.
To have an impressive win in this category, Bach Viet Lake Garden project has passed the most stringent, rigorous, fair, and transparent evaluation criteria of the Supervisory Council in terms of location, project quality, design concept, innovation, space utilization, quality of amenities, and building materials...
Bach Viet Group representative stated that the achievement of these prestigious real estate awards affirmed the quality and prestige of Bach Viet Lake Garden project of the Bach Viet Group in the real estate market in Vietnam and the surrounding area. This will also be the motivation for Bach Viet Group to continue to grow and carry out more qualified projects to bring the best and happiest living environment to the community.
It is known that Bach Viet Lake Garden is a model ecological urban area, following CPG Singapore's designing style which is high-ranking and unique in Bac Giang city. Located in a prime location, right at the gateway of Bac Giang city (Le Loi street - Dinh Ke ward), Bach Viet Lake Garden has a total area of 22.57ha and is well planned following the ecological urban model, international standards with the ratio of trees and surface water up to more than 25m2/person, an eco-lake and a 4.5ha park.
The project consists of main subdivisions: low-rise housing area, entertainment area, cultural-educational center, commercial center... Therein, a low-rise housing area with wide frontage is divided into 3 types: 36 detached villas with 220-280m2 in the area for each, 20 duplex villas with an area of 150-200m2, and 630 adjacent apartments with an area of 60-100m2 which are set in an entire green living space, a beautiful natural landscape like a "miniature Singapore" in the heart of Bac Giang city.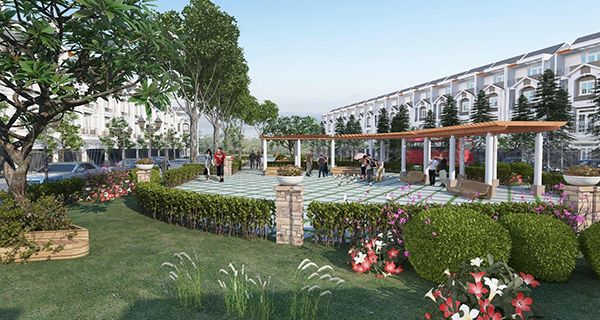 This space is filled with green colors together with the scent of plants and flowers, creating a feeling of relaxation and peace like a resort in Bach Viet Lake Garden's new urban area.
In Bach Viet Lake Garden, residents can enjoy a convenient life closely with a 5-star standard utility system, meeting the diverse needs of all ages with high-ranking schools, clubhouses, light squares, art squares, love bridges, festival roads, swimming pools, gyms & spas, sanatorium yards, central parks and more...
A green and comfortable life, reasonable investment costs, and high profitability will be the significant factors attracting real estate investors. Besides, these factors also offer the opportunity for many customers to possess houses, and it will contribute to the improvement of quality of life for residents here.